your new favorite go-to dip.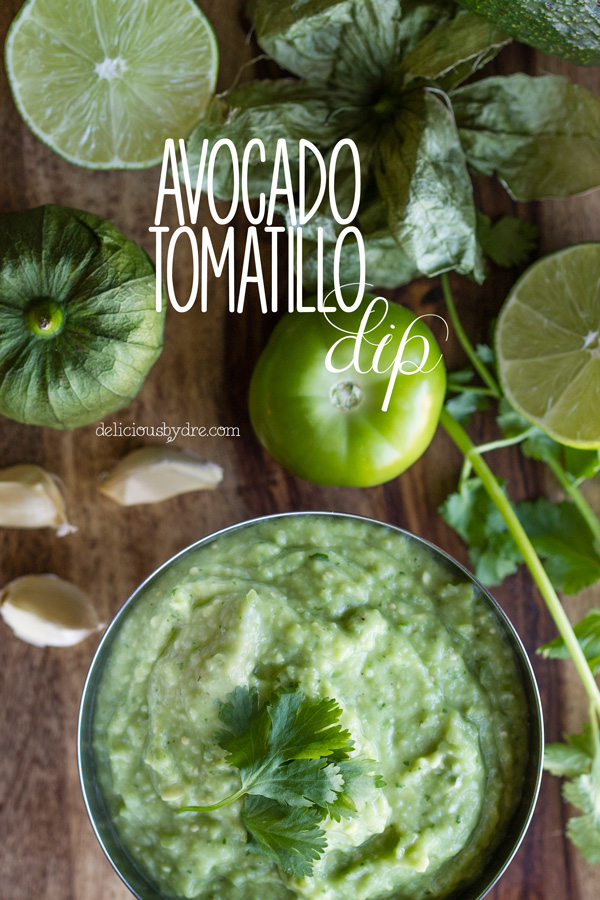 easy peasy.  it literally takes under 5 minutes to make!  that might even be an exaggeration… 5 minutes would include cleanup!!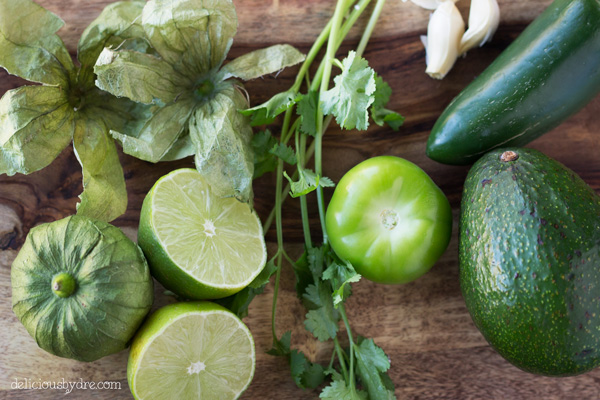 this dip reminds me of guacamole… which is probably why i love it so much.  i am a total guacamole lover.  (especially spicy guacamole!)  but lets be honest… making good guacamole is no small feat.  and if you don't serve and eat it immediately, it starts to turn brown.  timing is everything with guacamole.  not so much with this dip.  this dip is like the young, crazy cousin of guacamole that can stay out all night and still look gorgeous the next day.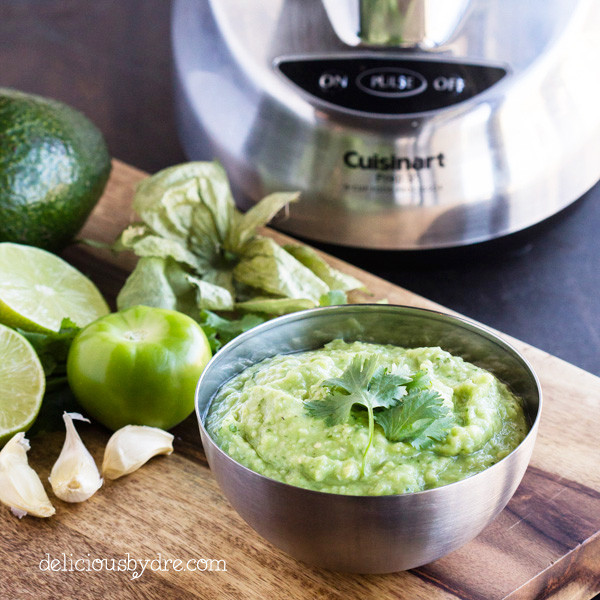 when i say anyone can make this recipe, i mean anyone.  all you need is a food processor or blender.  i will tell you from experience that only 1 batch of this recipe will fit into a 9 cup food processor at a time.  (what you didn't see here was the dip oozing out through the center under the blade.)  glorious.
this dip has a bright green color, like fresh guacamole… and it stays that way… for days (unlike guacamole)!! the acid in the tomatillos keep the avocados from browning so your dip stays pretty for up to 2 weeks!  (we can all thank my aunt for this incredible recipe… she is the one who introduced me to this delightfully addictive dip in the first place!)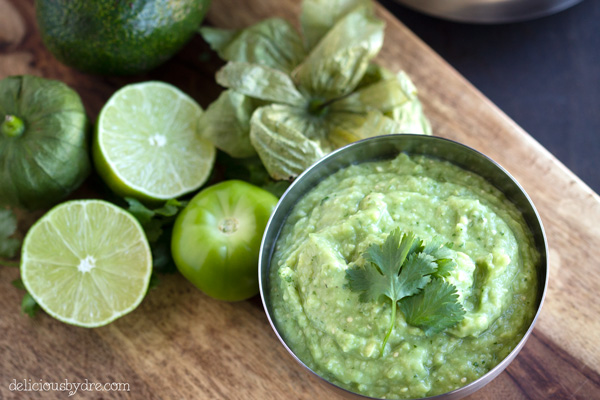 serve with tortilla chips for a gluten free/dairy free snack on game day… or any day!  or make these protein packed chips in your oven! (even if it's just a serving for yourself while everyone else pigs out on unhealthy stuff!)
spicy avocado-tomatillo dip
healthy, gluten free, dairy free appetizer!
ingredients
2 large avocados
5 tomatillos (green tomatoes)
1/2 onion
5 cloves fresh garlic
1 jalapeño
handful of fresh cilantro
1 tsp salt
1 tsp pepper
zest & juice of 1 lime
instructions
remove husks and stems from tomatillos
place all ingredients into your food processor or blender
process until smooth.
refrigerate leftovers in an airtight container (or in canning jars)
https://deliciousbydre.com/spicy-avocado-tomatillo-dip/
© copyright. deliciousbydre.com
when i dip, you dip, we dip…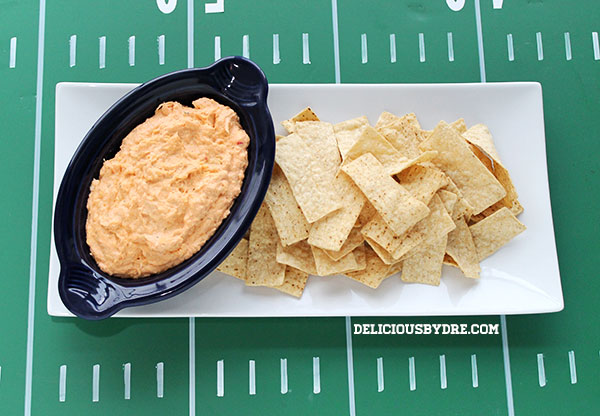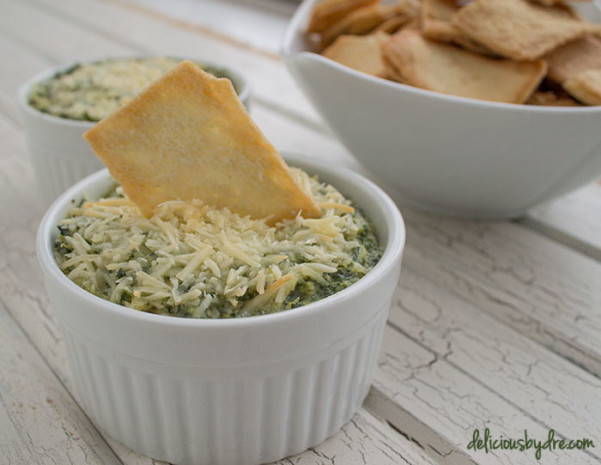 {protein-packed spinach & artichoke dip}