a valentines day love fest… complete with links to some of my all-time favorite (you-don't-even-know-they're-healthy) treats!
yes, you read correctly… i have four weeks worth of pregnancy chalkboard pictures to catch you up on… that is, unless you've been following me on instagram. :)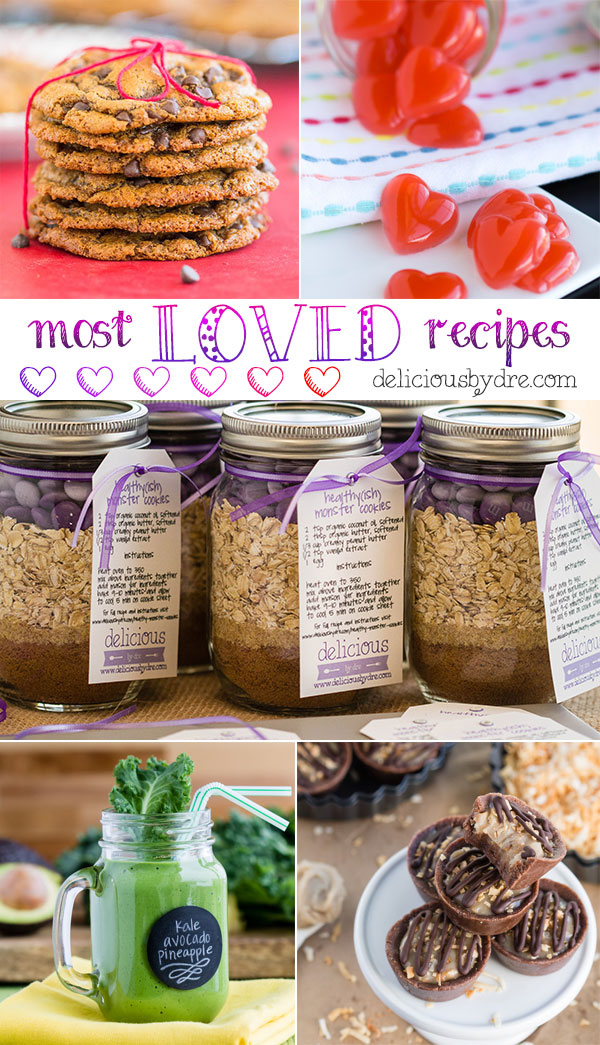 i have been so busy the past few weeks traveling, nesting, resting, more traveling, and getting showered with love… that the recipes i had planned got shafted in the midst of it all.  i can assure you the contents of this post will more than make up for the lack.  especially if you're new around here… i am linking up to a few of my fave healthy recipes from years past that are perfect for valentines day… or any day that ends in 'y.'
i'll start with week 30… all i have to say is pregnancy cravings are legit.  hormones do crazy things to your body–for real.  this was confirmed by my husband when he found a stash of sour gummy worms in my car… shame ensued.  fruit and sour gummy candy have been my go-to cravings while pregnant.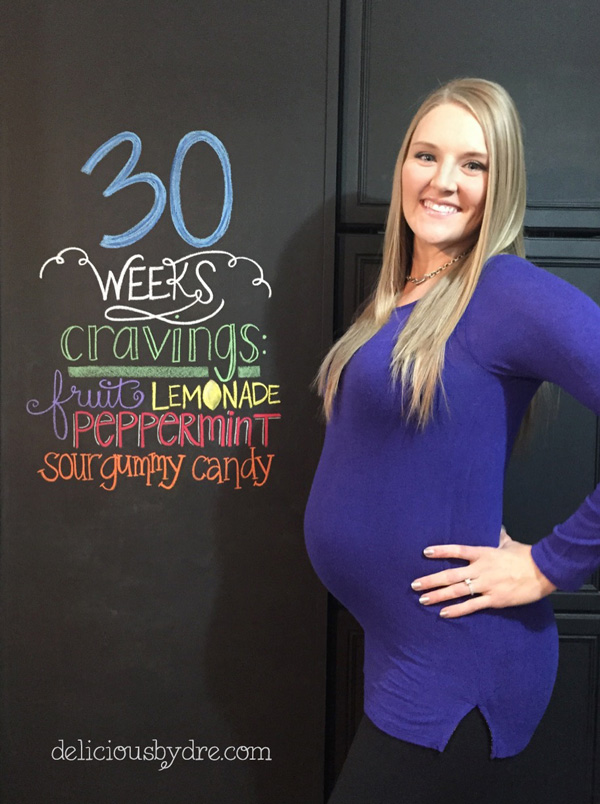 i've always heard that you crave what your body needs… like craving pickles because your body needs sodium.  i have no clue if there is any truth to this, but my glucose test came back saying i have super low blood sugar… so maybe it's just my body's way of helping maintain my blood sugar while pregnant??  no complaints here. :)
on top of that, my midwives are crazy (the best at reminding me) about protein intake during pregnancy.  so i have had to adapt my cravings to include protein.  i'll admit, i've gotten pretty creative with breakfast.
the only problem is that store-bought sour gummy candy is basically protein-less.
enter: berry-lemonade protein gummies.
needless to say, this recipe has been a superhero at our house lately.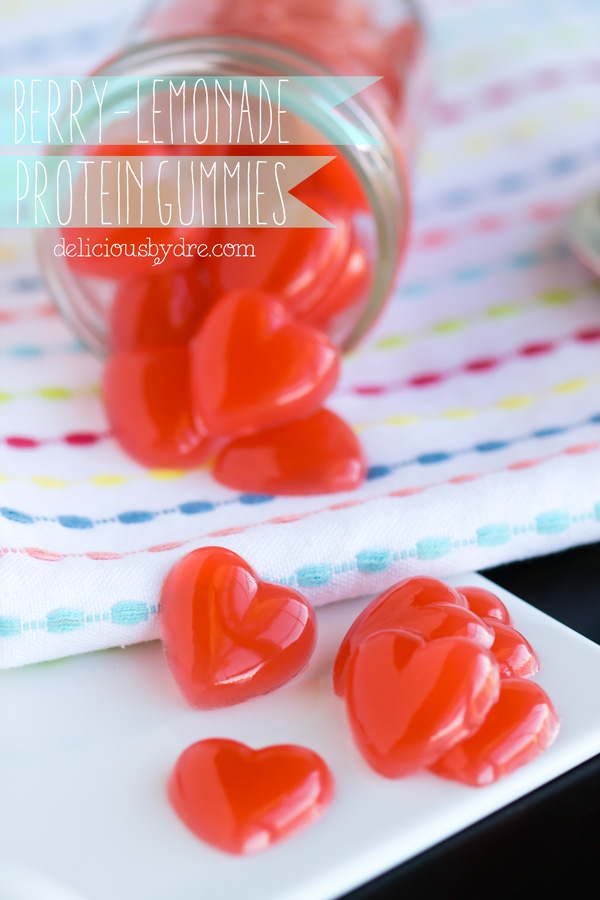 if you've never tried them… it's the perfect time to make a batch (or five) for valentines day!  and the best part is how super quick & easy they are to make!
moving onto week 31.  baby was the size of a pineapple.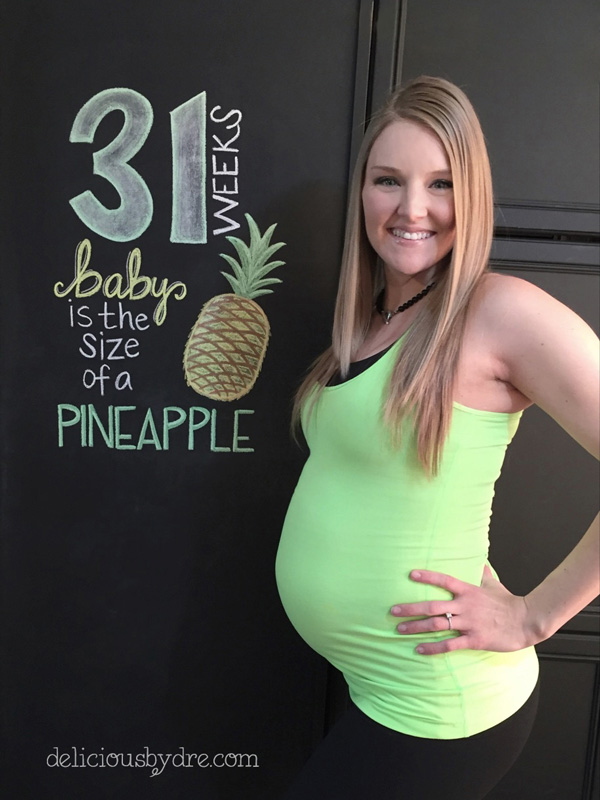 sweet, sweet pineapple. ♥
when a high-calorie pina-colada isn't in your diet (or baby's diet)… there's always this: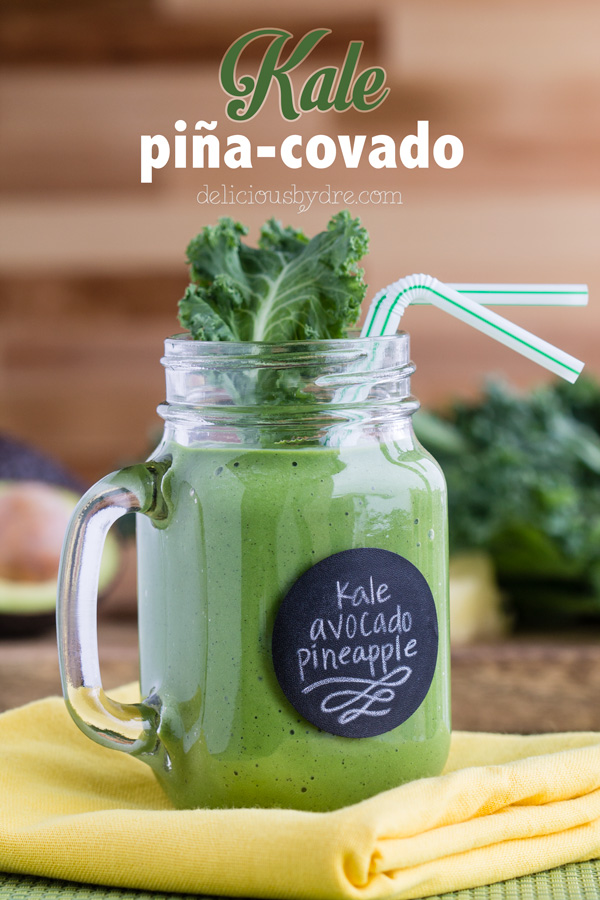 the kale pina-covado… my favorite green smoothie of all time.  it's super smooth and creamy and will take your imagination to a white sandy beach in 3 seconds flat.  the bonus is that it's loaded with protein and healthy fat from avocado so it counts as a totally balanced meal or snack.
week 32… baby shower week.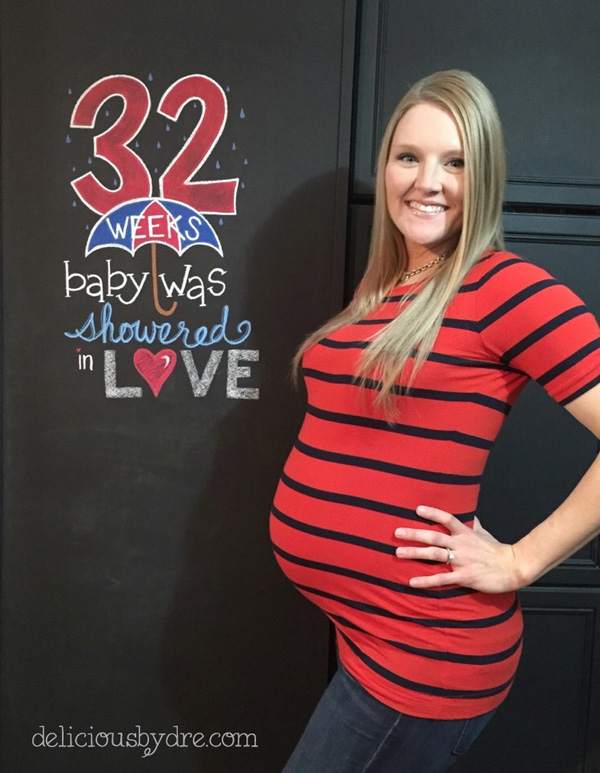 baby judah was showered with love… i was overwhelmed and so thankful to everyone who came out to celebrate with us.
with baby showers on my brain and what always seems like "shower season" quickly approaching, i couldn't help but think of this awesome little diy craft + recipe combo!  it's one of the only healthy mason jar cookie recipes on pinterest and is just so perfect for shower favors.  plus i have about every color tag (to match your shower's theme) available for you to download and print-out for free.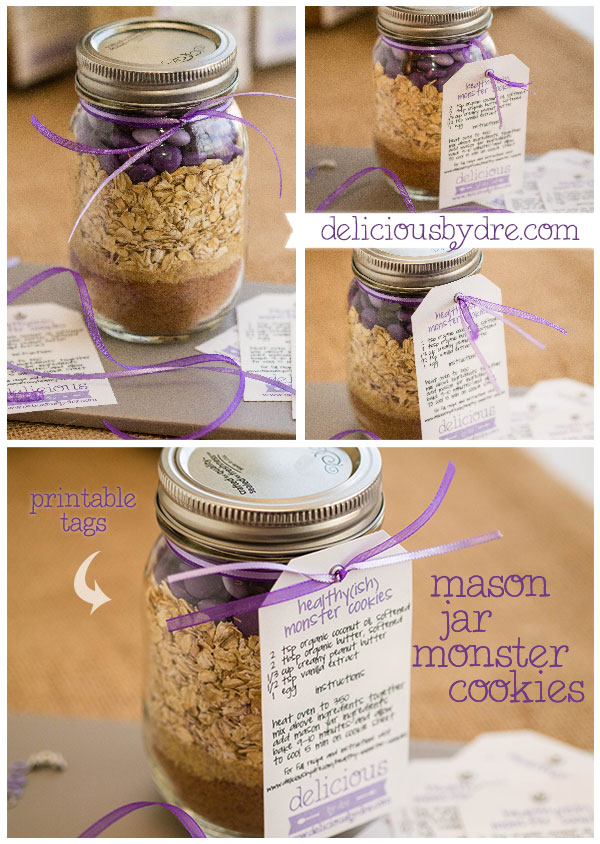 and finally… week 33.
this week the baby was the size of a durian.  most americans have no clue what this asian food is, but you can count yourself lucky if you have never had the privilege of  smelling a fresh cut durian.  consider the spikes on the outside a warning label… or the fact that it's actually banned from being carried on mass transit in asia.  (seriously!)  imagine a combination of rotten eggs and wet garbage… and that's exactly why there will be no recipe featuring this fruit for week 33.  you're welcome. :)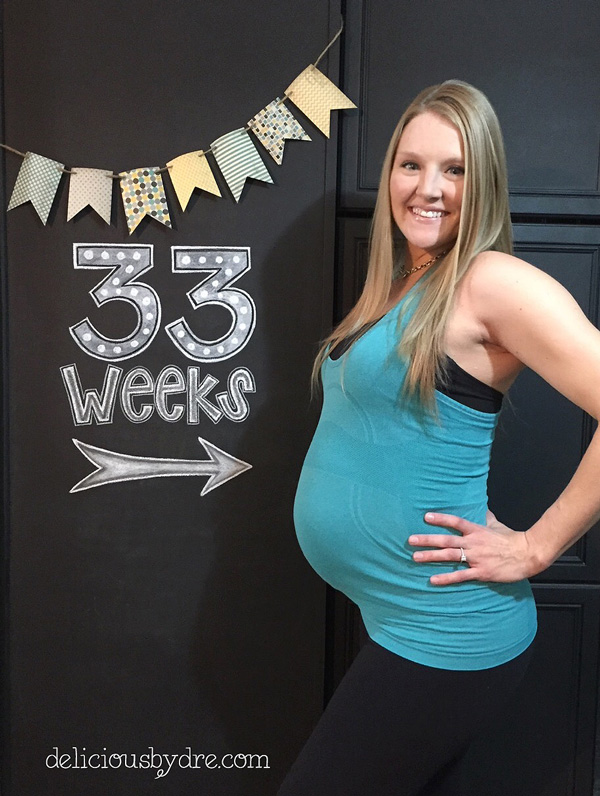 instead, i'll give you one of my favorite cookie recipes of all time… chewy peanut butter chocolate chip cookies.  it only calls for 6 ingredients and is naturally gluten-free, dairy-free and refined sugar free without requiring any special/crazy flours or ingredients.
oh, and it combines chocolate and peanut butter… seriously, who can say no to that!??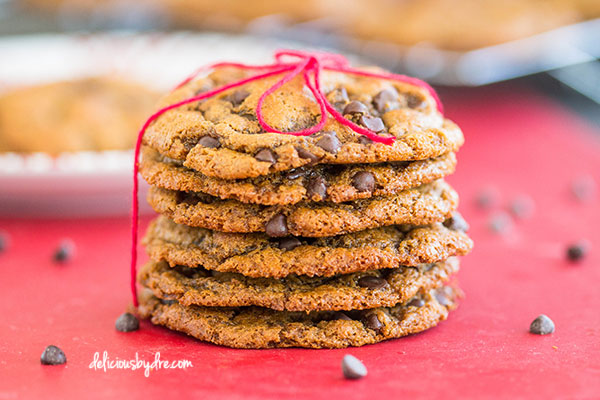 the texture of these cookies is so soft and chewy, they practically melt in your mouth.  did i mention peanut butter + chocolate??
yeah…
so the final recipe in this round-up is in honor of girl-scout-cookie season… you know, the few months out of the year that it's perfectly socially acceptable to hoard (boxes and boxes of) cookies.
the only problem is when you eat them all in a matter of weeks after storing up a years supply…
or if you're wanting a vegan & gluten free option that is equally delicious.  now that i can help you with. :)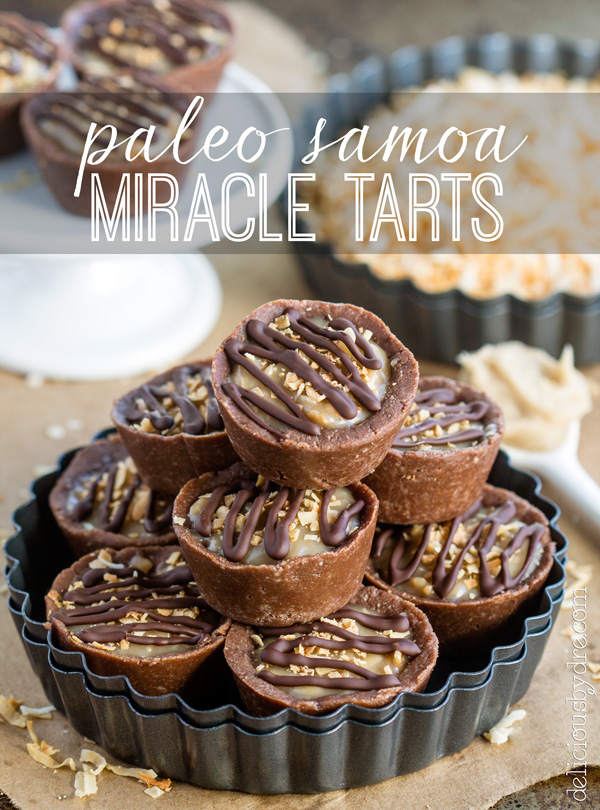 paleo samoa miracle tarts… just like the hail merry miracle tarts–but with an amazing girl-scout remix!!  these are to die for…
don't let the "paleo, gluten free, dairy free, and vegan" part fool you… these taste like a gooey-caramel-filled samoa cookie!  drool.
so which one is your favorite?? share the love… and happy valentines day. ♥