i secretly have a thing for rice-krispie-treats.
i also know how bad they are for you, so i suppress this thing like it's nobody's business.
then, the other day, i was walking down the baking aisle at tom thumb to grab a healthy can of organic pumpkin…and that's when i saw them.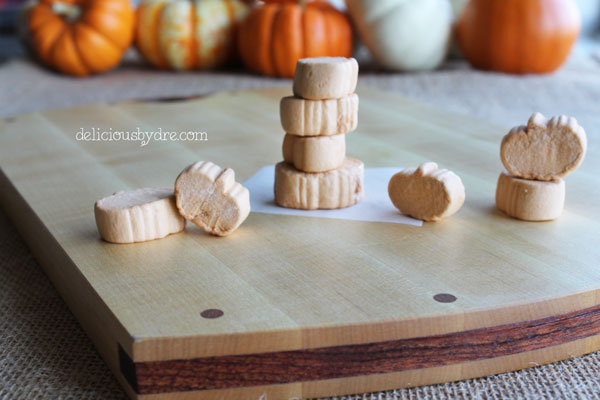 "jet-puffed" pumpkin spice marshmallows.  
limited edition pumpkin spice marshmallows…isn't that always the kicker?!  i can only get these now…they won't even be available again until next year!!  so, i carpe'd the diem!  haha.
that's when my brain started churning…like butter…organic, grass-fed butter mixed with coconut oil!
i wanted to make these as healthy as possible, so i used gluten-free rice krispies…assuming they would simply be "low-gluten" treats.  then something amazing happened… i found out "jet-puffed" brand marshmallows are totally gluten free!  are you kidding me!?!  this is going to be greatness!
(i know gluten-free is not the end-all, be all… but it sure does sweeten the deal!)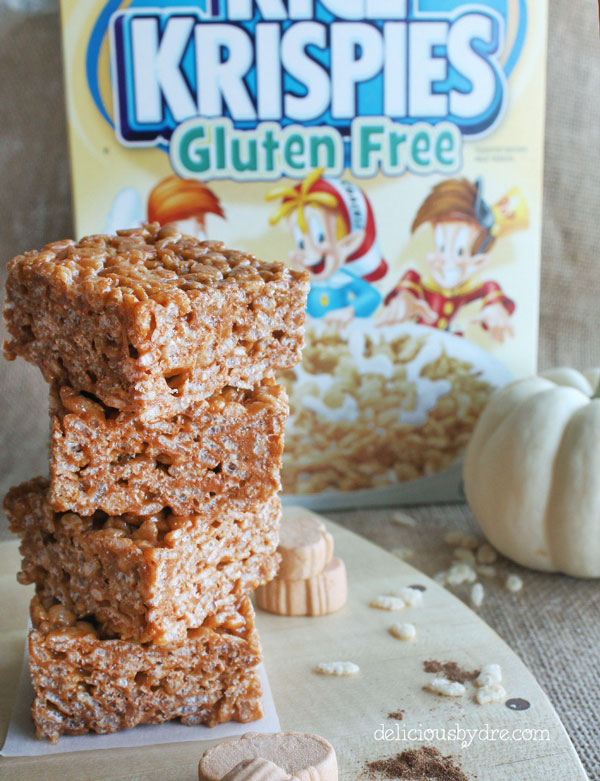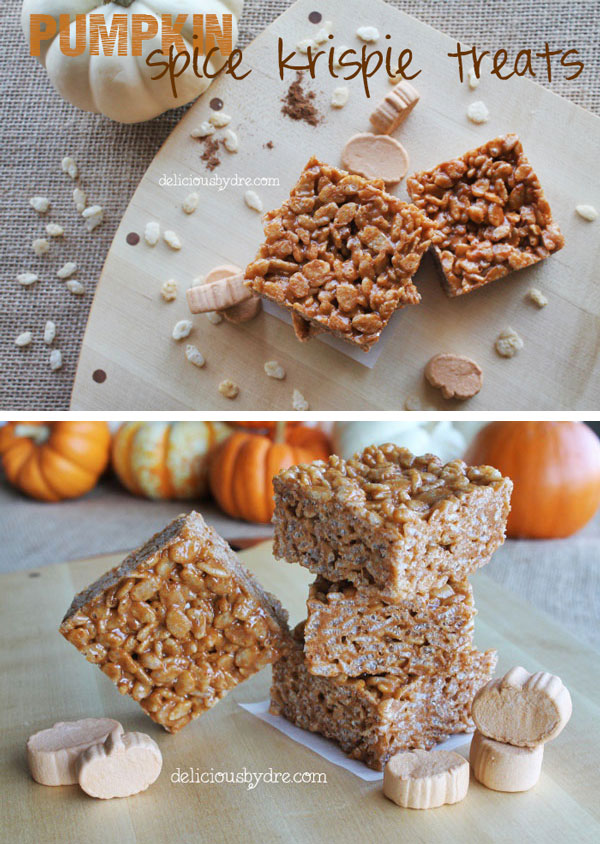 by the way…i was "officially notified" that i am allowed to post pumpkin recipes all the way up to thanksgiving!!  so I still have one more month to pumpkin it up!!  get excited friends!
pumpkin spice-krispie-treats (gluten-free!)
ingredients
1.5 tbsp organic coconut oil
1.5 tbsp organic (grass-fed) butter
1/4 c organic pumpkin puree
12 oz jet-puffed pumpkin spice marshmallows (i found them at tom thumb)
1/4 tsp vanilla extract (gluten free)
1 tsp pumpkin pie spice
pinch of salt
6 cups gluten free rice krispies cereal
instructions
grease an 8x11 rectangular baking dish.
in a non-stick saucepan, melt butter and coconut oil together over medium-low heat.
add the pumpkin puree and stir together with a silicone spatula until mixed well.
fold in the pumpkin spice marshmallows, stirring constantly until almost completely melted.
stir in the vanilla, pumpkin pie spice, and salt, then remove from heat.
allow the marshmallow mixture to cool about 10 minutes before adding the rice krispies (be patient...otherwise you will get soggy pumpkin spice-krispie treats!)
once cooled, add in the rice krispies and stir until evenly coated and press into baking dish.
place in fridge for about 10 minutes to set.
Notes
*these are best when enjoyed the same or next day!
https://deliciousbydre.com/pumpkin-spice-krispie-treats/
© copyright. deliciousbydre.com
yum.
more pumpkin madness…