gluten free and refined sugar free apple cinnamon muffins…  buttery, moist, and topped with a sweet streusel crumble; these muffins taste like they came straight from the bakery!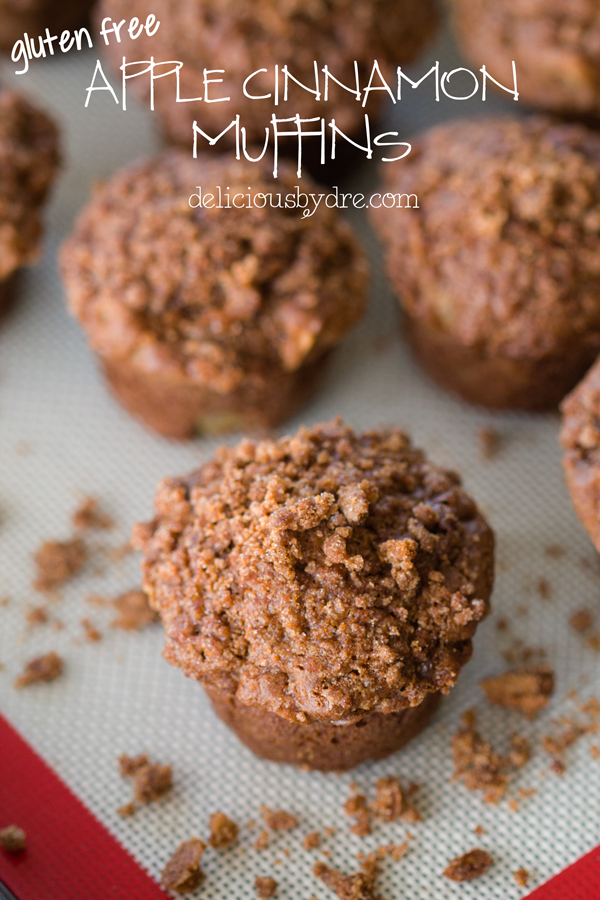 well, it's week 15 and baby is the size of an apple.  week 15 just so happened to land on the exact date apple released the new iphone6.  i couldn't have planned it any more perfect myself.  yes, i realize that was a week and a half ago and i'm a little behind on my blogging… i'll catch up at some point before i pop this baby out! :)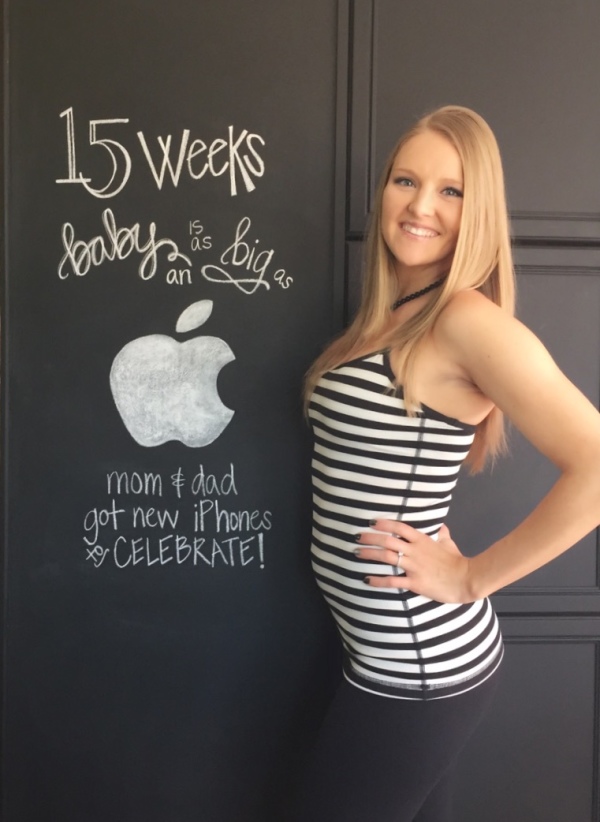 it's officially fall and the apple/pumpkin madness is in full force.  if it was possible to overdose on apples, i've probably come close.  not just any apples though; honeycrisp apples to be precise.
when i think of baking with apples, my mind instantly goes to my all time fave apple crisp recipe.  if you havn't tried it yet… it's a must at any holiday gathering.  it's one of those recipes that no one would ever guess is secretly healthy… just like this apple cinnamon muffin recipe!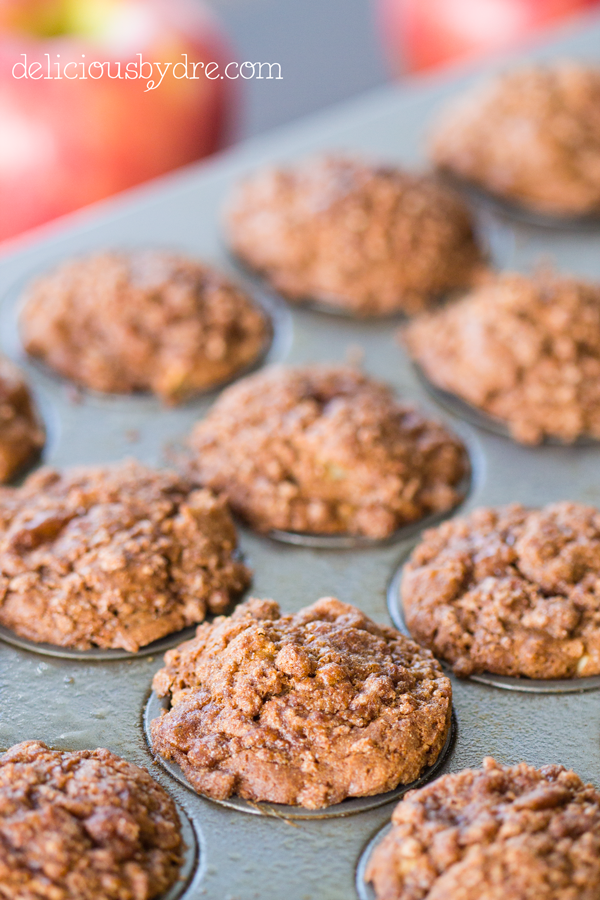 i was first introduced to these muffins by my friend's 11 year old daughter, who made them all by herself.  i probably helped myself to more muffins than i was welcome to… and then begged her for the recipe.  so, on behalf of all my readers, thank you for sharing kailah. ♥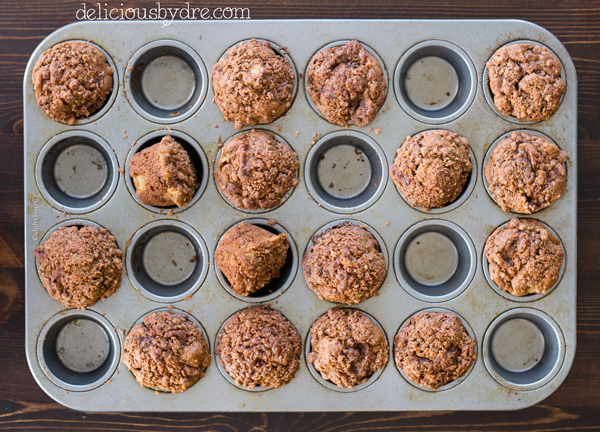 i made a few modifications to the recipe, swapping out whole wheat and pastry flours for all gluten free flour, and using coconut sugar to make this recipe 100% refined sugar free!  i also loaded my favorite streusel crumble on top… yum.  just, yum.
the final result was just as delicious as the original, but even better for you!  the apples in this muffin keep it moist and delicious.  i recommend not sealing these airtight when storing them because it will cause the crumble topping to become soggy.  just lightly cover leftover muffins with foil or parchment paper and they will keep at room temperature for 5-7 days.
week 15: gluten free apple cinnamon muffins
ingredients
muffins

2/3 c + 1/2 c (5.5 ounces) gluten free flour (i use namaste brand, perfect flour blend)
2 tsp baking powder
1/2 tsp baking soda
1 tsp cinnamon
pinch of salt
1/4 cup (1.5 oz) coconut sugar
2 cups apples, peeled, cored, and finely chopped
1/2 cup (4 oz) unsweetened vanilla almond milk
1 egg, beaten
4 tbsp organic butter, melted

topping

1 tbsp gluten free flour
2 tbsp coconut sugar
1/2 tbsp organic butter, melted
1/2 tsp cinnamon
instructions
for the muffins

spray a muffin pan with non stick spray and preheat oven to 400 degrees.
sift together all dry ingredients in a large bowl, then stir in the chopped apples.
place the almond milk, egg, and butter in a separate bowl and mix. add the wet ingredients to the dry ingredients and gently stir until just combined.

for the streusel topping

mix together flour, sugar, and cinnamon, then add in melted butter and combine with a fork until crumbly.
fill each of the muffin tins almost full (a large cookie dough scoop works great!) and sprinkle about 3/4 tsp streusel topping over each muffin.
bake muffins for 23-25 min, or until risen and golden. allow to cool for about 5 minutes before transferring to a wire cooling rack. serve warm.
Notes
store at room temperature for 5-7 days. best if stored in a non-airtight container; simply place foil or parchment paper on top to ensure streusel topping doesn't get soggy. (or freeze.)
http://deliciousbydre.com/gluten-free-apple-cinnamon-muffins/
© copyright. deliciousbydre.com
sneak peek… next week baby is the size of an avocado!!
more treats that have fall written all over them…