this recipe contains all the goodness that is cheesy olive bread… with a healthy twist and some added protein.  (did i just one-up the pioneer woman!?)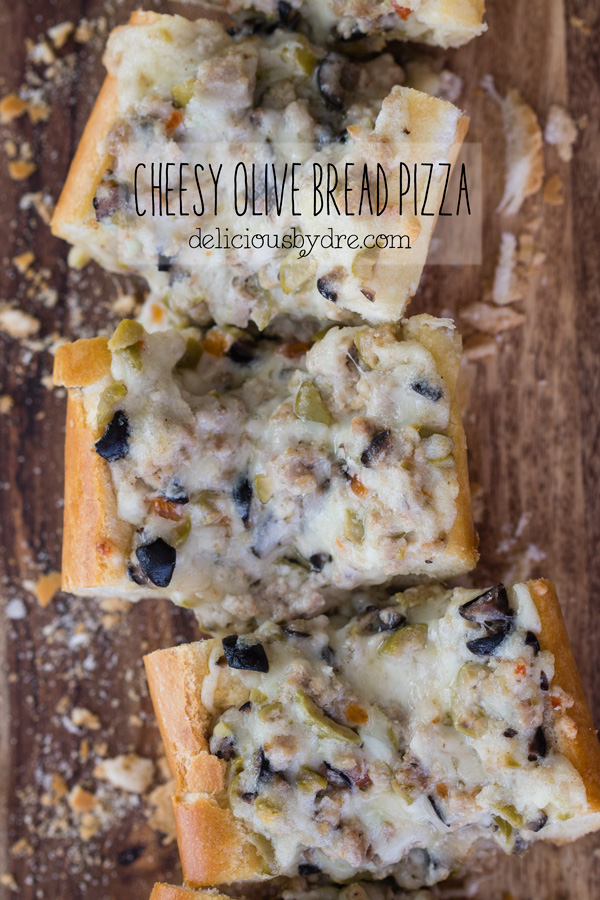 so, lil baby is as big as a green olive this week.  i wasn't aware of a size difference between green and black olives, but "the bump" was partial to green.  (i included both in this recipe just for fun!)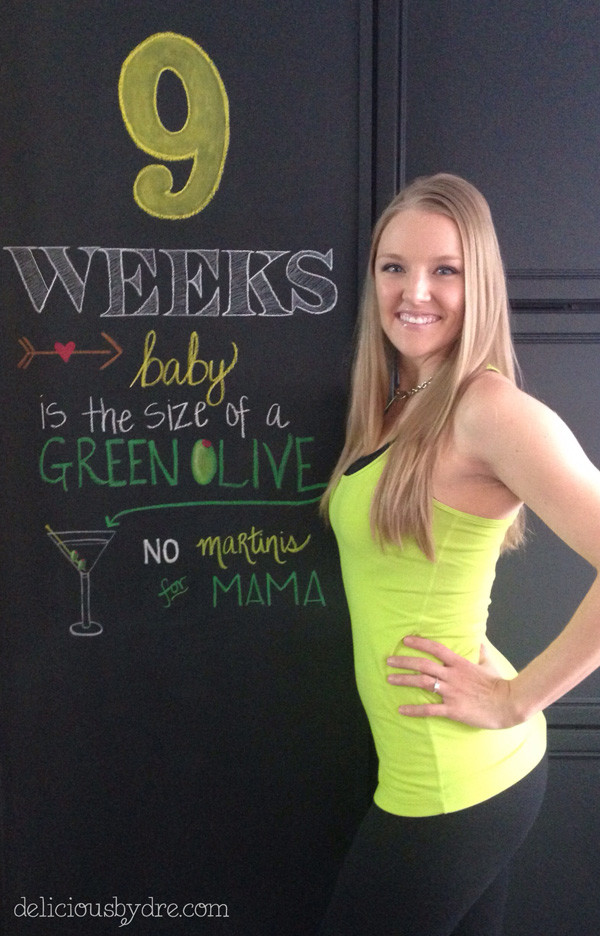 i have a long history with olives, black olives to be specific.  as a child, i was obsessed with putting a black olive on every finger, then eating them off one-by-one.  (tell me i wasn't the only one!)  i can even remember getting a jar of black olives for christmas one year, covertly wrapped in a big huge box.  and i was excited about this gift! haha! (if only my little babe is that easy to please…)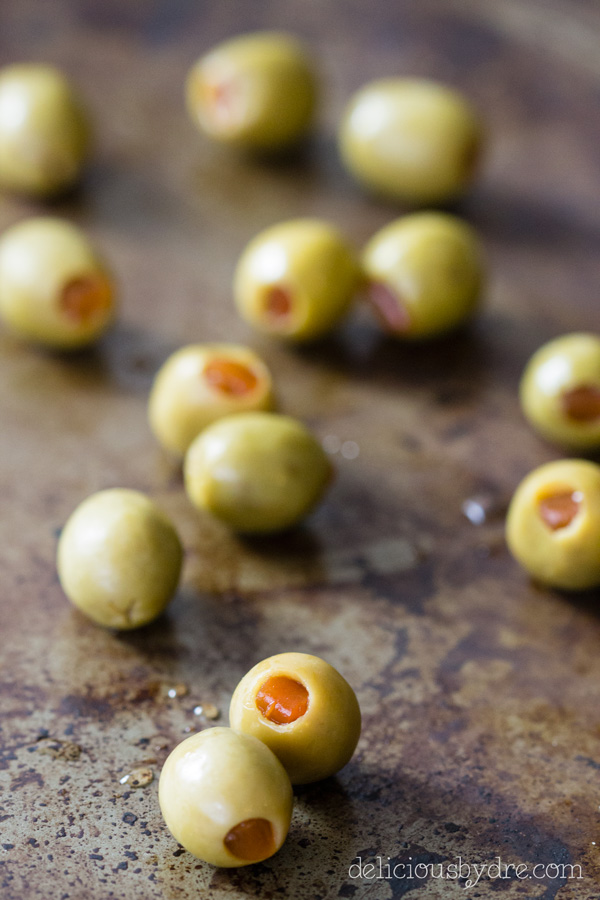 my fingers have since outgrown this fond pastime, and my passionate love for olives has faded as well.  but let me assure you, that does not change my obsession with this new recipe!!  let me rephrase that for you: you do not have to be an olive lover to enjoy this cheesy pizza bread!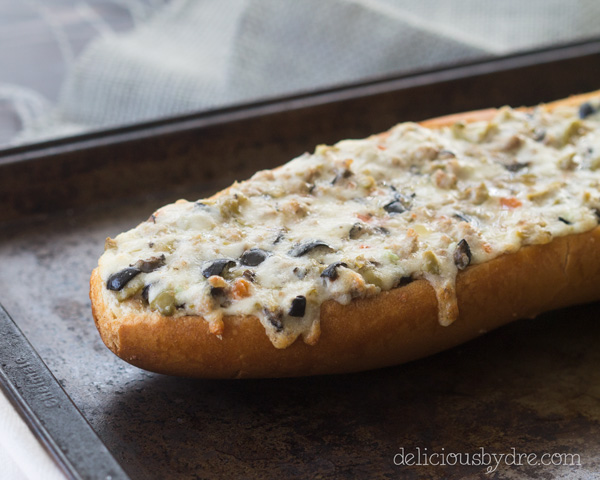 i came across the original cheesy olive bread recipe on pinterest… created by the incredible pioneer woman.  i think she pioneered the most unhealthy cheesy bread ever made when she created this recipe.  (1/2 cup of butter + 1/2 cup mayonnaise!?!)  oh my gross!  the modified recipe i have for you today cuts the fat waaayyy down and about quadruples the protein content!  the recipe can actually be considered a complete meal now!  you'll also be happy to know, it's amazingly simple to make!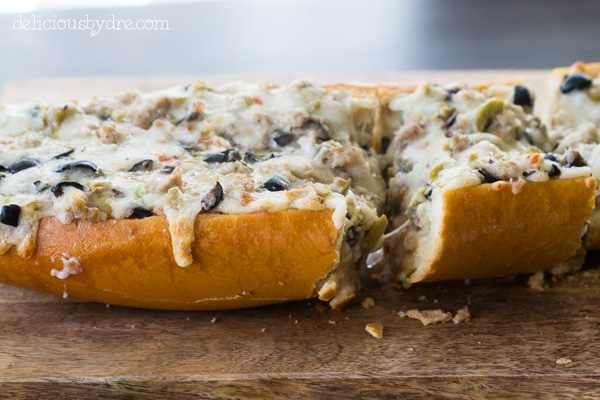 this pizza is made using plain old french bread from the grocery store… the cheap stuff.  actually, all the ingredients are pretty cheap.  this healthier version swaps out most of the mayo for 0% greek yogurt… but you would never know it based on taste!  another little trick you can do if you'd like to cut down the carbs on this recipe is pull out some of the dough from the center of the french bread.  this is totally optional.  another option is to increase the protein content by adding more ground turkey to your spread.  lots of choices so you can customize it just how you like!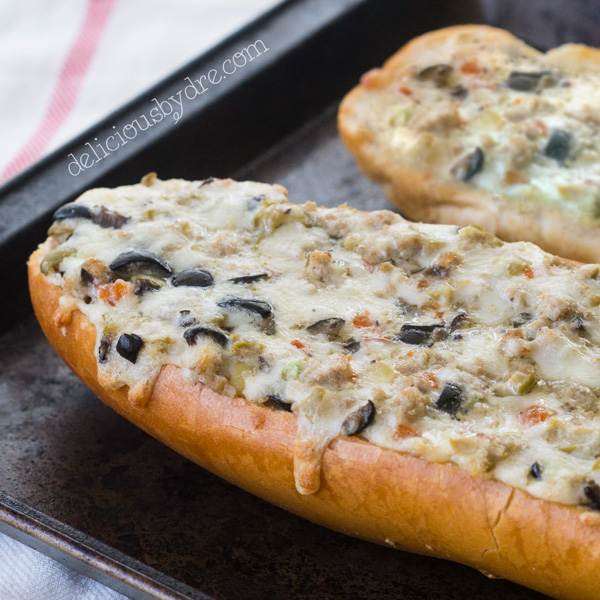 after 25 min in the oven, our apartment smelled like little italy.  the end result was a crispy, cheesy, french bread pizza that barely made it through a photo shoot before it was devoured.
week 9: cheesy olive bread pizza
ingredients
1 loaf french bread
6 tbsp organic butter (at room temperature)
6 tbsp greek yogurt
2 tbsp olive oil mayo
1 large clove garlic (minced or finely grated)
3 oz green olives (roughly chopped)
3 oz black olives (roughly chopped)
1 cup (cooked) ground turkey
2 cups monterrey jack cheese
instructions
preheat oven to 325 degrees
slice your french bread in half (horizontally)
combine remaining ingredients together, making a thick paste
spread evenly over french bread
bake (on baking sheet) for 25 minutes or until cheese begins to turn golden brown.
http://deliciousbydre.com/cheesy-olive-bread-pizza/
© copyright. deliciousbydre.com