this sweet and creamy pudding is loaded with vanilla flavor and bursting with blueberries!
super-easy, super-yummy, super-food pudding… only 4 simple ingredients needed.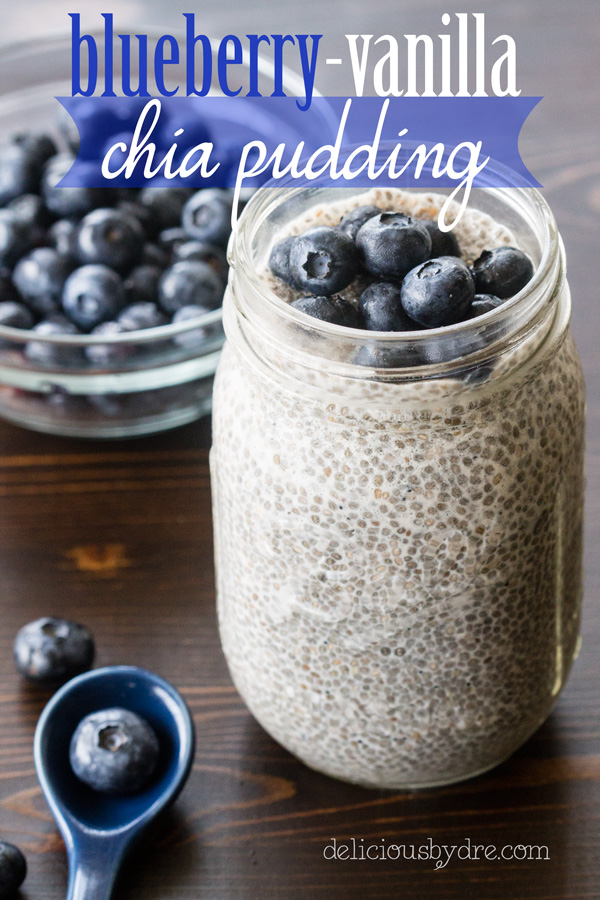 it's week 7 and the sweet feelings of exhaustion and nausea are here in full force.
baby sys (pronounced –size) is as big as a blueberry this week!  (fyi: "sys" is the shorter, much easier abbreviation for the crazy dutch last name my husband blessed me with.  just trust me on this one.)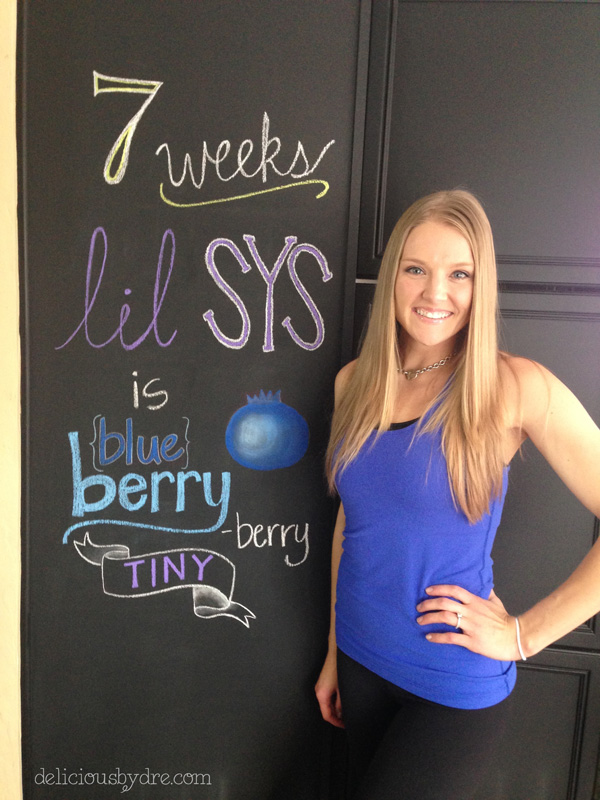 the only things keeping me going in the mornings these days are toast, watermelon, and ginger ale… it's been a miracle morning sickness cocktail.  the rest of the day, i've been craving all things fruit… and this little blueberry pudding does just the trick!  i actually devoured 2 costco sized boxes of organic blueberries before getting around to posting this for you!  (the baby probably literally looks like a blueberry by now…)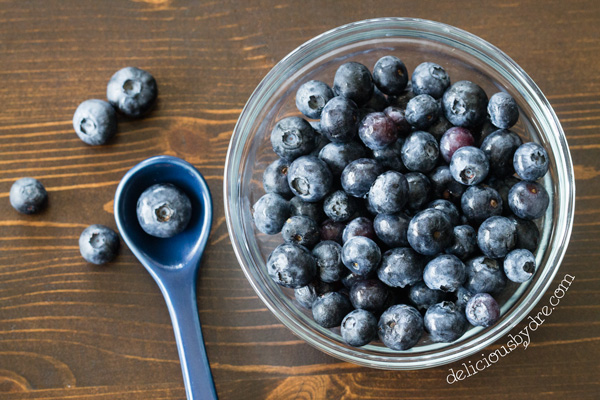 now, about this pudding.  it is the perfect recipe for any of you busy moms (or exhausted moms-to-be) that have a solid 30 seconds to add 4 little ingredients to a mason jar, shake it up, and throw it in the fridge overnight… done.  (plus the natural energy you get from these little chia seeds is incredible!)
chia seeds… the superfood we all used to use as a toy.  you remember the chia pet–right??  who knew you could eat the little things and moreover, that they were actually good for you!?!  i'll admit it, i didn't have a clue my homer simpson chia head was edible!  it wasn't until about a year or two ago that i actually picked up a bag of chia seeds and realized it was the same little seed!  i then proceeded to let the bag sit in my pantry for another year before actually experimenting with them… what on earth was i waiting for!?!  these things totally rock!
not only do chia seeds give you awesome energy, but they are also said to be an appetite suppressant as well!  they can absorb way more than their weight in water, so that means this little pudding will fill you up and leave you feeling satisfied!  the best part about this recipe is how simple it is to make… 1.5 cups unsweetened vanilla almond milk, 1.5 tbsp maple syrup, 1/4 cup of chia seeds, and about 1/4 cup of organic blueberries.  i usually just add the first 3 ingredients into a mason jar (in that order) and then fill the rest of the jar to the top with blueberries.  seal the lid, shake it up, and put it in the fridge.  sometimes when i pass by the fridge as it's setting, i'll give the jar an additional shake just to make sure everything stays all mixed up as the chia seeds absorb all that liquid.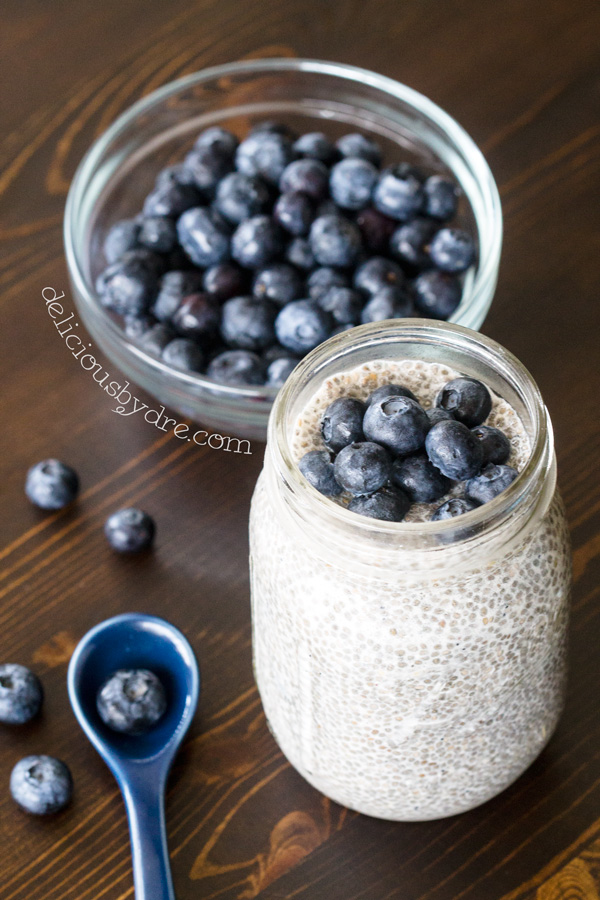 the final product is the consistency similar to tapioca pudding.  it's got just the right amount of sweetness and is bursting with fresh blueberry flavor.  it's the perfect breakfast on-the-go, an energy boosting snack, or a little something to satisfy your after-dinner sweet tooth (the healthy way)!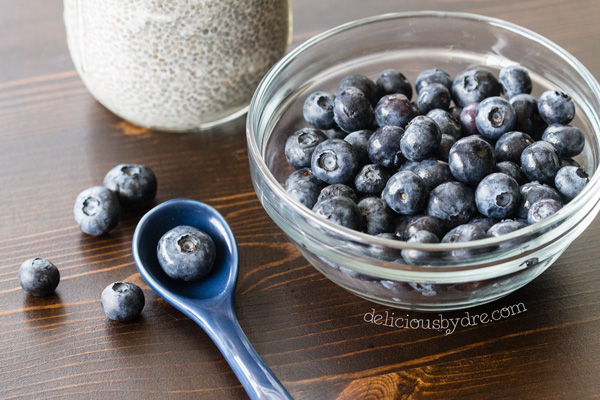 blueberry-vanilla chia pudding
ingredients
1.5 cup unsweetened vanilla almond milk
1.5 tbsp maple syrup
1/4 cup chia seeds
1/4 cup blueberries (or fill to top)
instructions
add all ingredients to a mason jar (in the order listed)
seal mason jar and shake up well
place in mason jar in fridge overnight (or for about 5+ hours)
Notes
i will give the jar a shake every so often while it's setting if i think of it... it just helps to ensure the chia seeds are all evenly distributed!
http://deliciousbydre.com/week-7-blueberry-vanilla-chia-pudding/
© copyright. deliciousbydre.com
more {gluten-free} blueberry yum yum…