it's finally here.  the big announcement i promised earlier this week…
there's a bun in the oven here at delicious by dre… and i'm not talking about the oven you heat up to 375 degrees!  my husband, adam, and i are excited to announce that we are expecting our very first baby!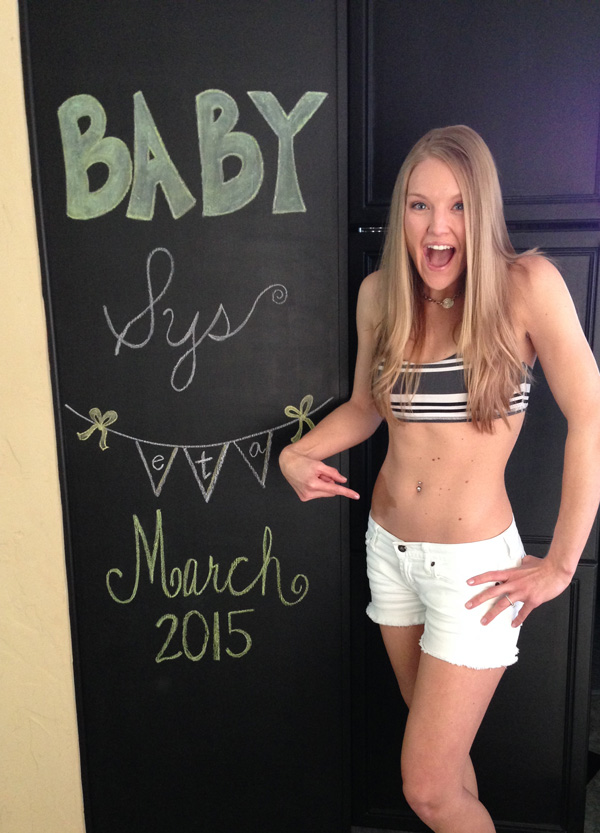 i'm not gonna lie, i feel completely unprepared to be a mom… but i guess that's why God give us 9 months to get ready!  as a blogger, i figured i would document the process in true blogging fashion… with a pregnancy chalkboard, of course!  (thank you pinterest!)  but don't worry, for those of you who are just here for the recipes and could care less about my little baby bump, i'll be featuring a correlating recipe for you each week as well.
here's a little sneak peek to show you what i mean by correlating…
this past week, the baby was the size of a blueberry… so i prepared a recipe featuring blueberries!  (it was kinda perfect cuz lately i've been craving fruit like nobody's business!!)  i'll start the (weekly) new recipe posts beginning next week… and will continue restoring and reposting all the recently lost recipes for you too. :)
thank you for following along with me on this exciting new adventure into our next season of life!
xoxo – dre