first there was the monster cookie.
then came the healthy(ish) monster cookie.
today… i bring you the pumpkin-ized version of this simply amazing cookie.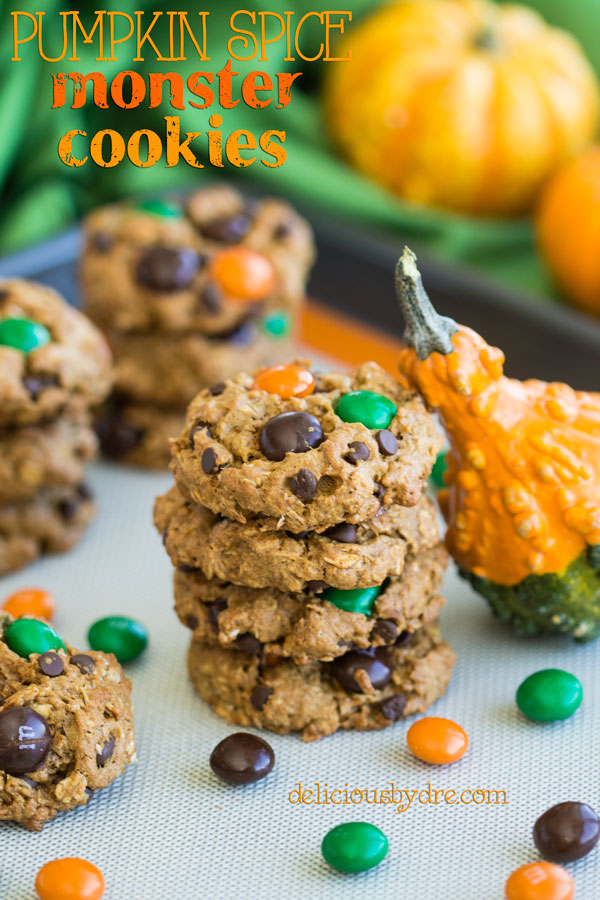 i actually have to thank my sweet sister-in-law for inspiring this original recipe.
my goal was to remake her favorite cookie without her knowing it was secretly healthy (and it worked)!
this pumpkin spice re-mix is just in time for her birthday tomorrow!! :)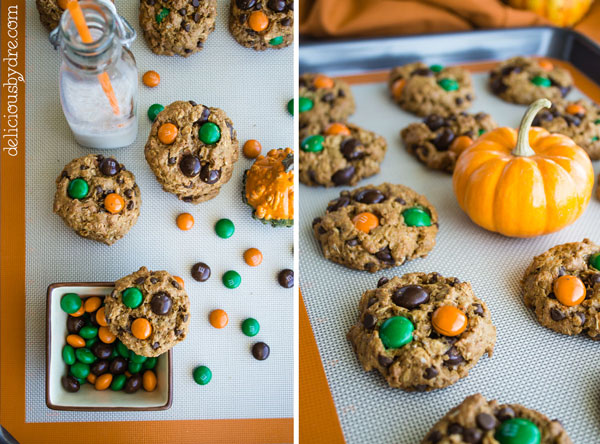 pumpkin spice m&ms.  available only at target.  or amazon.  a friend of mine told me about these babies and how popular they were… as well as how disgusting they tasted. haha!  (but seriously.)
i had to try them for myself.  so i bought a bag and tried one… and she was right.  an m&m that wasn't even a little bit tempting… yhatzee!!  this didn't stop me from experimenting with them in this ole' recipe though!  i'm really glad i did too, cuz this cookie totally rocks the pumpkin spice m&ms… and the bonus is, not a single one snuck into my mouth while baking!  miraculous.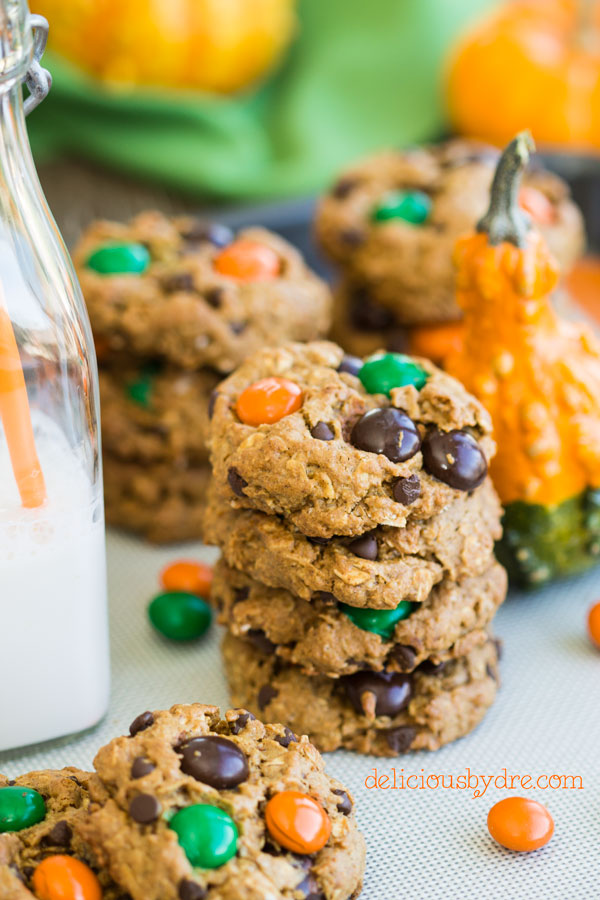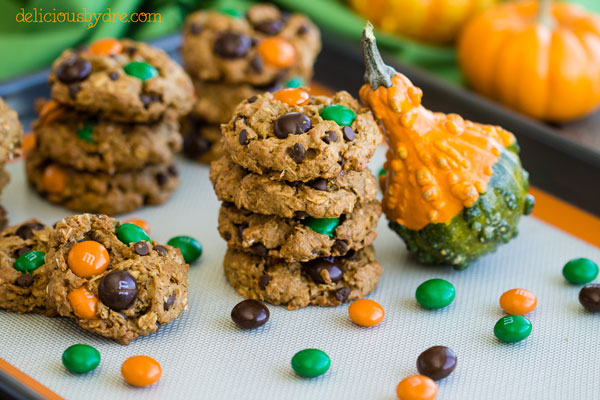 i brought these to a party last night… and they were a total hit with both the kids and adults.
like, trying-to-look-up-the-recipe-while-still-at-the-party-hit.
so, here it is. go make them! :)
pumpkin spice monster cookies
Ingredients
Instructions
preheat oven to 350 degrees. cover cookie sheet with parchment paper and set aside.
using a stand or hand mixer, cream together coconut sugar, coconut oil, and butter. then add the egg, vanilla, and peanut butter and mix well.
next, add in the pumpkin pie spice and baking soda and mix well.
stir in the remaining ingredients, except for the m&m's...i like to place those on after i scoop the cookie dough so the amount on each cookie is consistent...and i think they look prettier that way! (however, you may mix these in if you'd like.)
using a cookie scoop (mine measures 1 1/2 tbsp each) place the balls of cookie dough on the parchment paper and press in the m&m's into each one.
bake for 9 minutes, then let rest on the cookie sheet for at least 5 minutes before transferring to a cooling rack...this ensures a chewy and delicious cookie!
let cool for 10-15 minutes before eating.
http://deliciousbydre.com/pumpkin-spice-monster-cookies/
© copyright. deliciousbydre.com
more pumpkin-ized treats you'll love…